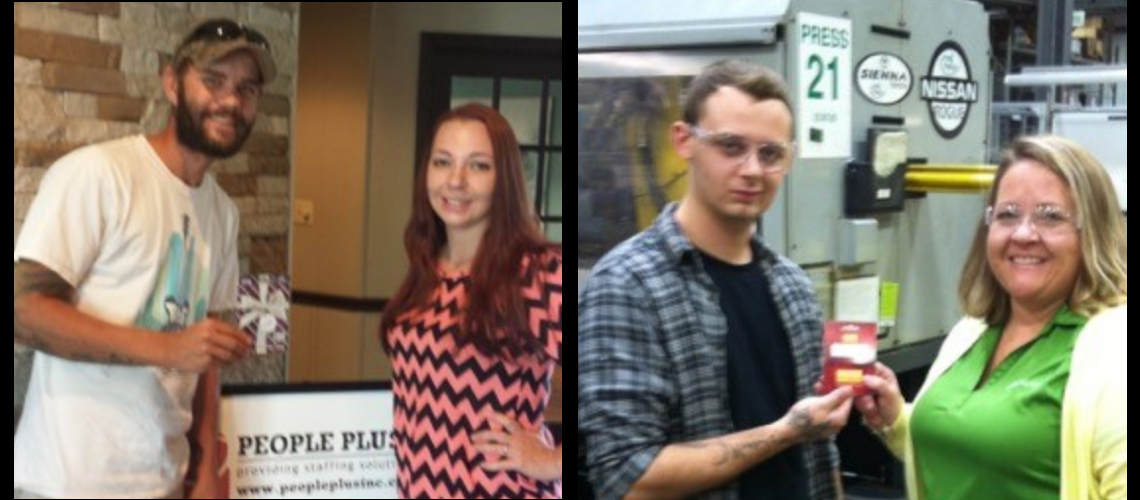 Congratulations to our safety winners! We applaud you for remembering our safety slogan of the month and carrying your after-hours safety card. We are happy to award you with a $25 gift card! Congratulations and keep up the great work!
(Left Photo: Cody Melton and Samantha Right Photo: Alexander Pendley and Kasey)
For more information about People Plus, click here.
If you are a business and would like to request an employee, click here.
Tags
Blog Category