Several people may think staffing firms just offer "temp work"…that is NOT the case at People Plus!
Many businesses use staffing companies for a variety of reasons; special project needs and short term work, temp to hire placements and direct hire placements. "Temp Only Work" is a thing of the past! Many businesses are utilizing staffing firms to fill their vacancies because it opens up their time to work on other projects and provides flexibility.
At People Plus, we strive to follow the Golden Rule…we treat our employees like we would want to be treated. We have always said, "We want our employees to be better for working with us." We strive to provide our employees safe and comfortable work environments.
We work with a variety of business and industries from large to small including legal and accounting firms, insurance agencies, manufacturers and distributors, food service and government agencies to name a few.
What makes us different is that to People Plus you are not just an employee. YOU are part of our TEAM. Your success depends on your attitude, determination and willingness to be successful. Our success depends on making sure that you are successfully placed in a job that meets your needs.
Why work with a staffing firm? Why not! As an employee of People Plus you will receive great pay, health and supplemental insurance options, flexible work assignments, opportunity to strengthen work skills, vacation and holiday pay, computer training and much more!
Call us today and see how we can help you succeed!
If you need a different document that is not provided, please email info@peopleplusinc.com with your specific document need.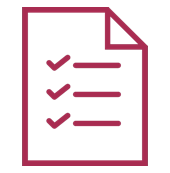 Hiring Process
High School Diploma or GED, preferred (required on some assignments)
Must have reliable transportation and reliable telephone.
Must be 18 years of age or older.
Must be able to provide valid I-9 documentation.
Must be willing to submit to drug and background screening inclusive of criminal records.
Second, you will need to fill our online application. Once the application is complete, please call to schedule an appointment for your interview.
Lastly, once you have successfully completed our registration and interview process, you will then be available for one of our many job opportunities. When we have an opportunity that we believe to be a match for you, we will give you a call.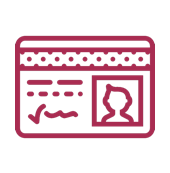 Benefits
People Plus is pleased to offer the following benefits and opportunities to our valued employees:
Medical, Dental, and Vision Insurance
Various opportunities for jobs
Bonus opportunities
Holiday & Vacation accrual
Safe work environments
Free Computer training
Direct deposit
No fees for work placement
Employee Performance Recognition Programs
We want everyone that works with People Plus to be better for having worked with us!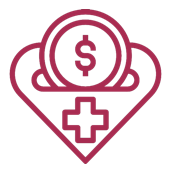 Orientation
Once you have accepted a position we have offered to you, you will need to come in to complete the People Plus orientation.
During the orientation, we will go over our policies, safety information, specific job information and any other details to help you be fully prepared for the job assignment.
You will need to bring I-9 documentation along with any direct deposit information to your scheduled orientation time and plan to be at our office for about one hour.
If you have further questions about the orientation process, please give your local office a call.
Good luck!