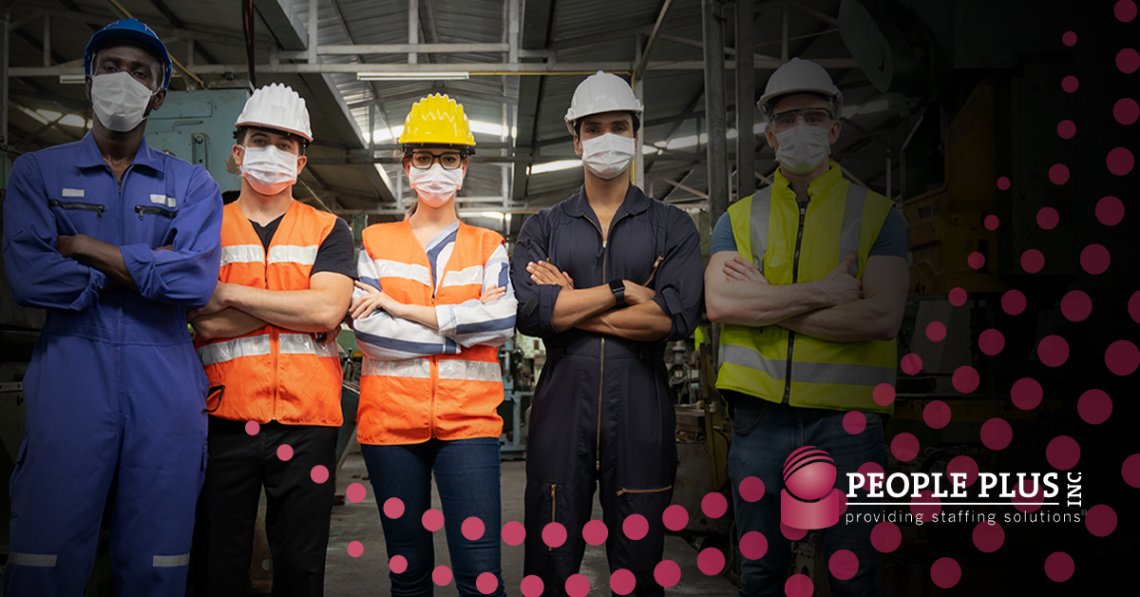 If you're a job candidate, why in the world haven't we heard from you? Staffing agencies like People Plus can connect you with top employers, review your resume, and even give you the insider scoop on companies. Yet lots of people go about applying to jobs the manual old-fashioned way. What misconceptions do you have about recruiting firms? Here's what you need to know.
The Truth-and Some Misconceptions About Recruiting Firms
Myth #1: Staffing agencies don't fill high-end jobs.


You may think that staffing agencies only have access to lower-paying entry-level jobs. Did you know some staffing firms handle retained search for CEOs and other members of the c-suite? Three decades ago, when staffing agencies were starting out, they did typically just handle administrative roles. But that so isn't true now. Today, you can find technical recruiters staffing for senior IT programming jobs. You can find hospitality recruiters filling hotel management positions. There are dozens of warehousing supervisory positions filled each month. Doctors? Yes, hospitals use healthcare recruiters to find everyone from skilled surgeons to CEOs. Are you starting to get the picture that your misconception that staffing agencies only have entry-level roles is misguided?
Myth #2: Recruiters want to put you in the role even if you're not qualified.


This is absolutely wrong. Why? Because many recruiters are paid only if you stay in the role for 90-days. But also, because this is the wrong approach to representing the best interests of the client company and the candidates we serve. Sure, there have been some bad apples out there in the recruiting industry who are less than scrupulous about who they send to clients. But how many repeat customers do you think those recruiters get? It's in the recruiter's best interest to only send qualified candidates to the client business. Their goal is and should be to find the right people for the job—period.
Myth #3: Staffing agencies only hire temp workers.


It's true that temporary, contract workers are a part of what recruiters look for when fulfilling a need for their client companies. However, that's not the only role staffing agencies offer. Today, you can find full-time permanent positions. You can select temp-to-hire roles where the employee and the business get to try out the position before making the position permanent. You can also choose from temp jobs, of course, but these temp jobs can also be very long-term—sometimes for years.
Myth #4: Staffing agencies are expensive.
Working with a recruiting firm is absolutely free if you are a job seeker. The employer pays the recruiting fees. This means working with a staffing firm can provide you with these free services:
Resume review and advice on how to improve it. You can also gain tips about your social profiles. Even advice on how to conduct a better interview is all in a day's work for your recruiter. A recruiter wants you to do your best with the company you're interviewing with.

Debriefing on the client behind the job. What's the culture like? What's motivating the business to hire? What's important to the hiring team and what should you emphasize during the interview?

Help with negotiating the salary should you receive the job offer.

If this job interview doesn't work out, your recruiter has more—it's like the recruiter is the gift that keeps on giving.
Want to Know More About The Value of Working With a Staffing Agency?
If you haven't worked with a staffing agency like People Plus, you're in luck. We are looking for more job candidates to help us fill a variety of positions for our employer-partners. Call on us today to find out how we can apply our skills on your behalf to help you get the job you've been dreaming about.