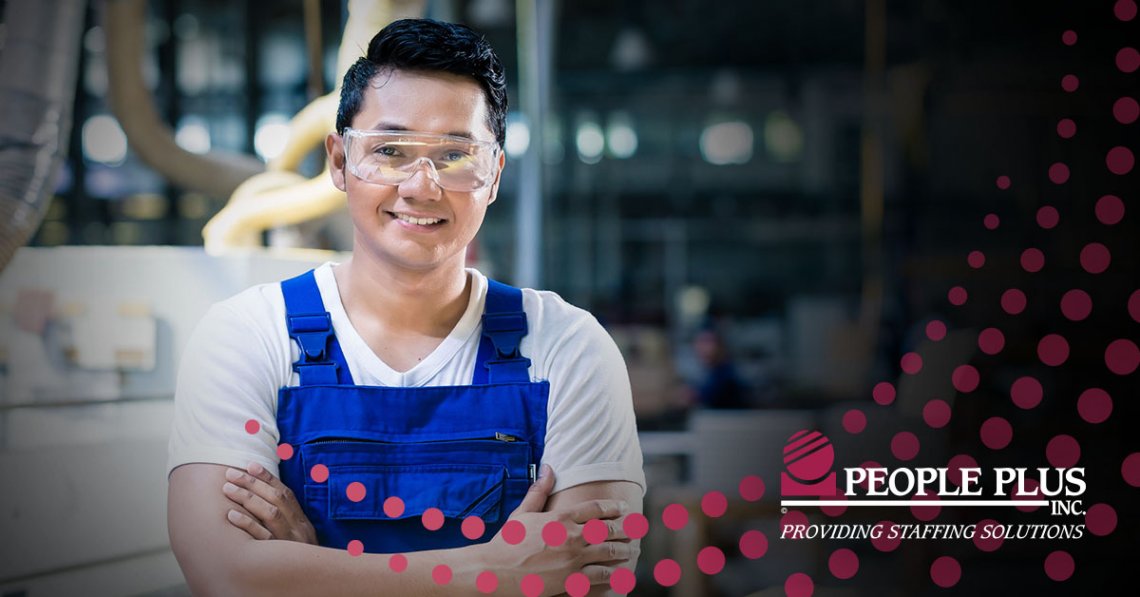 We've heard of a growing dissatisfaction with the career choices of new graduates. College debt is a significant burden for those just coming out of school. It was just a year ago that many of these recent graduates faced a grim job prospect. But there is new interest in the manufacturing field as an industry that pays well, offers job stability, and plenty of room for promotion. Whether you're a mid-lifer thinking about a career switch or a new college graduate, here's why a job in manufacturing might be a better choice than you might imagine.
Why A Job in Manufacturing? Here are Three Reasons
There is almost one-half of a million manufacturing jobs in the United States just waiting on skilled workers. The retirement of the Baby Boomer generation has left many U.S. industries hungry for talent. Interestingly, there are several misconceptions about the field that are actually reasons to consider a job in this industry. For example:
#1 Reason to take a job in manufacturing—It's more white-collar than you think
According to the Society for Human Resource Management (SHRM), many college graduates come out thinking that the manufacturing sector has no need for their degrees. Why would they want to waste all the money they spent on their education on an employer that doesn't care if they have the degree or not? There's irony in this assumption because SHRM says this simply isn't the case, stating, "In actuality, there are many manufacturing jobs that require college degrees and some that require doctorates."

Another assumption is that the manufacturing industry is highly blue-collar, with no interest in technology and innovation. This assumption couldn't be more wrong.

#2 Reason to take a manufacturing job—Manufacturing innovation is "business as usual."
IndustryWeek recently published research showing the technology priorities of the American manufacturing sector. They suggest that manufacturing employers invest heavily in technology that "will make it easier to collaborate with customers and suppliers, gather market intelligence and streamline customer communication." Companies invest in lean manufacturing processes and work hard to train teams in greater efficiencies to improve workplace conditions and business productivity.

Given the high volume of available jobs, there are many entry-level positions in the manufacturing space, which leads us to the third reason a manufacturing career is worth exploring:
#3 Reason that manufacturing careers are worth it—Easy field to break into
Today, manufacturing offers a high-paying entry-level career that provides both stability and growth potential. Employers are hungry for you to transfer your skills and offer training to help you enter fields as diverse as aerospace, textiles, auto industry, food production—and more. If you're looking to launch an interesting, stable career in a growth industry, manufacturing is more than worth a look.
Ready for a Great New Job?
People Plus, Inc. brings together hard-working job seekers with the best careers in the manufacturing and industrial field. We can help you jump-start your career. Call on our team to discuss your options.