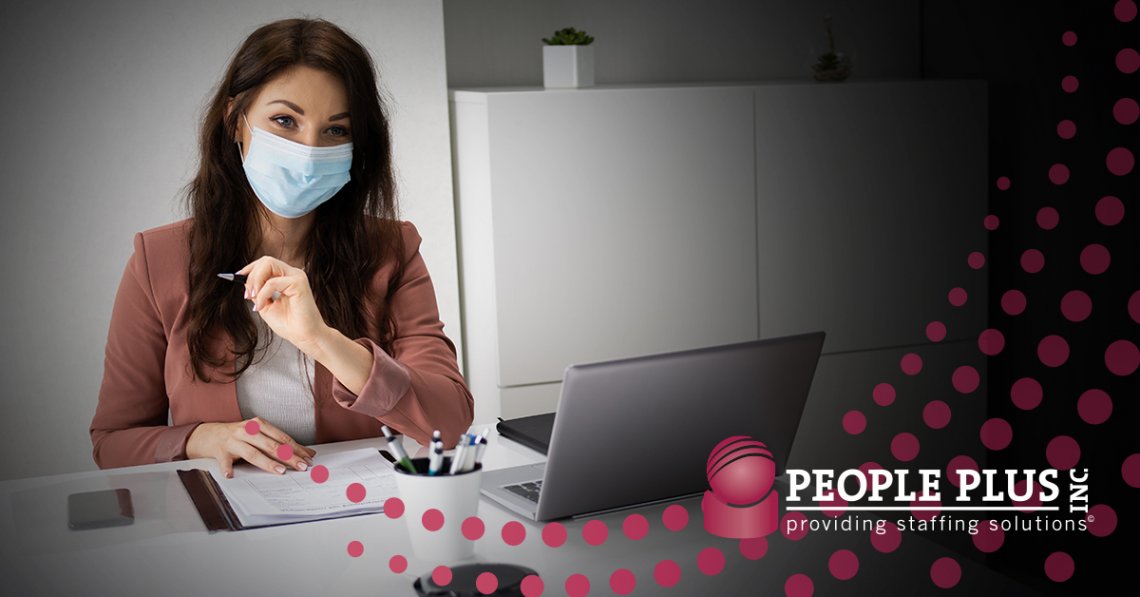 Searching for and starting a new job during COVID-19 is a lot different than what the process used to be. About 40 million people have filed for unemployment since the virus began impacting the United States. What is the job search like these days and what can job applicants expect?

Job Searching During COVID
COVID-19 has impacted everyone's daily life, and if you're unemployed, it has definitely changed the job search process. First, there are more people out of work and fewer jobs. You will probably spend more time searching for a job before you land one.
Many of the things you would do when you're on the hunt for a new job haven't changed. For example, you should always research the company before applying. What kind of culture do they have? What kind of work will you do? Are there benefits? How often will you be paid? COVID-19 hasn't changed any of the things you should do before taking a job, but it has changed the process of how you might interview.
Today, technology is used more during the application process. Employers may have you take an online test in place of an interview to see if you have the job skills they need. According to CNBC, the use of pre-hire behavioral assessments to determine your attitudes and experience has increased tremendously since COVID-19.
Applying for a job typically occurs online, with a phone screen and Zoom in-person interview. Most of these interviews can be conducted on your phone, if you don't have a laptop or tablet. If you end up in an in-person interview, you may or may not be asked to wear a mask or keep your social distance. It's a good idea to ask the recruiter or hiring manager what to expect both on-the-job and during the interviews. Is the company maintaining social distancing? What are they doing to keep their workers safe?
Many companies are doing online onboarding, as well. Normally you'd sit in an office with an HR Manager would go over all of the standard paperwork with you. Today, you'll be more likely to do onboarding and training sessions online and you may even end up working remotely from your home. While this isn't realistic in a warehousing or light industrial position, about twice as many American workers are now working from home over those on-site.
One of the changes that many workers experienced was that they had to take more health risks to work in retail or warehouses after being laid-off. The good news is that most businesses are supplying masks and have made some effort to clean regularly utilized business areas. Many companies are even offering "hazard pay" incentives, and that, plus overtime, can make for a solid paycheck.

Finding a Job During COVID-19
One thing that hasn't changed is that you can count on a recruiting firm like People Plus to help get you back to work. We remain your number one resource for finding the right role and have a variety of positions to suit your goals. Contact us today and get back to work!