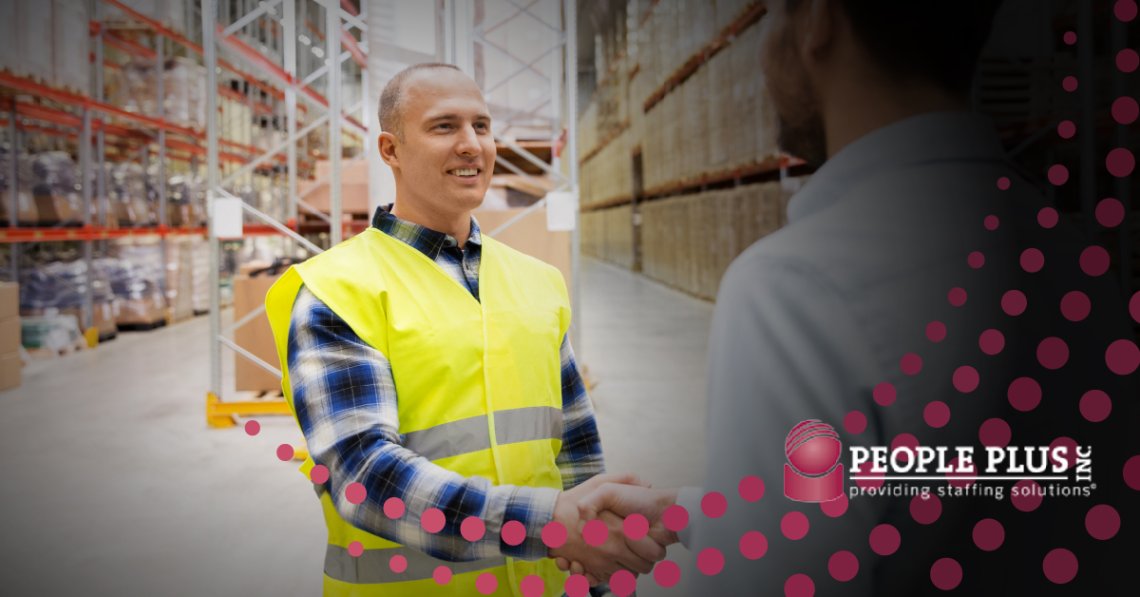 You're a warehouse worker on a mission to find a new job. You have one big problem, though. You have an interview scheduled and wonder what's appropriate to wear. Work every day in jeans, t-shirts, and steel-toed boots. If your clothes are clean, is it okay to wear this to the interview? We have answers that will help you look and feel your best for your next warehouse interview.
Dressing for Your Next Warehouse Interview




It's easy to assume that wearing casual clothes to an interview in a warehouse is appropriate. In fact, it's the wrong approach. Employers know you won't wear a suit on the job but they also don't want you showing up in the same attire you'd wear at work. There should be a "happy medium" in your approach to dressing for your warehouse interview. Your goal should be to make a good impression. While there are probably dozens of people interviewing for the job, you want to come across as professional so that you stand out in the best possible way.
One of the best rules we've heard is to dress one level better than what you see others wearing in the warehouse position. This could include:
Pressed trousers or slacks work well for men or women.

A professional dress or skirt could work if that's what you prefer.

A button-up shirt, pressed, and fairly conservative always works.

You don't have to wear a tie or a jacket, but of course you may if you like.

Close-toed shoes, but if they're leather, make sure they're shined.

Nothing too flashy and if you wear jewelry keep it sedate.

Always make sure your clothing is cleaned and pressed.
While you have a few choices to make on what to wear but also on what not to wear. Try to avoid these attire mistakes when interviewing for a warehouse position:
Stained, dirty, or unpressed clothes.

Clothing with holes—even if you paid $100 for that worn-in look.

No t-shirts with slogans.

No tank tops or shorts.

Nothing that is revealing or inappropriate.

No open-toed shoes and certainly no flip-flops.
Generally, trust your gut on this. If you find yourself wondering whether the clothes you're picking are inappropriate, they probably are.
Other Issues to Consider
You may have tattoos and piercings. Many people do and they're often in a visible place. They're as much of a fashion statement as a good pair of kicks. The good news is that most employers are fairly open to these forms of personal expression. However, what you don't want is to make the body art something that distracts the interviewer or makes you look somehow unprofessional. For example, it might be a good idea to leave your septum piercing at home. If you have tattoo sleeves, wear long sleeves that day. If you receive an employment offer, ask HR about the company policies surrounding tattoos and piercings on the job.
Also, go easy on the cologne or perfume on the day of the interview. Some people are sensitive to the chemicals in fragrances, so you don't want to make your interviewer have an allergy attack. Go into the interview clean, showered, with pressed clothes, and make sure your nails are clean and neatly trimmed.
Want More Assistance in Preparing for Your Next Interview?
If you're looking for a job, People Plus has some great ones for you to consider. Call on us today to talk about your options and get back to work.