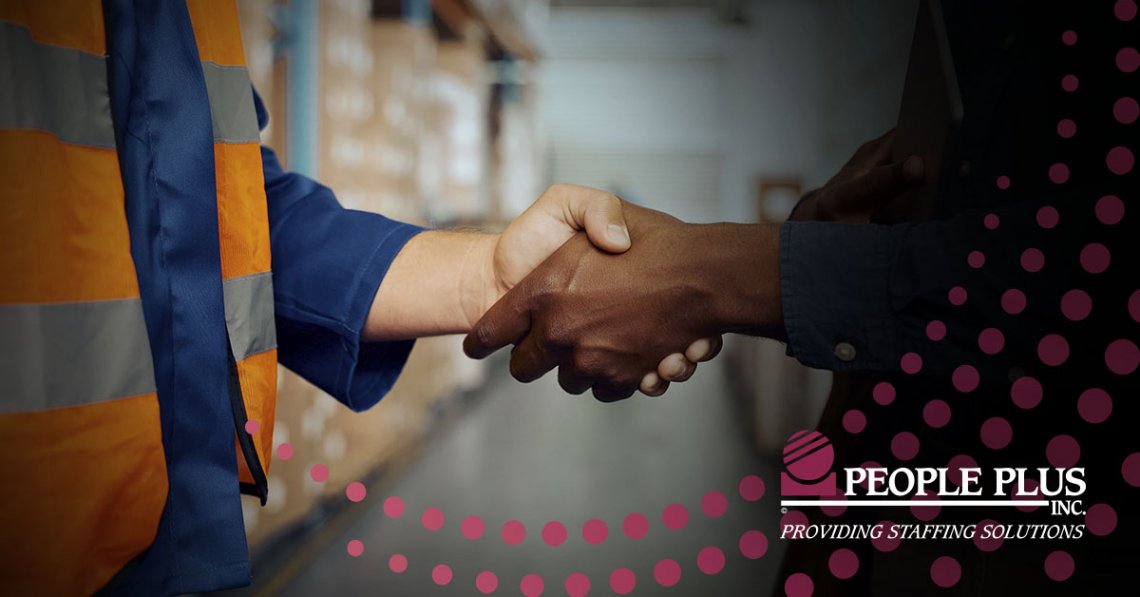 Did you know that you can receive full-time benefits when working with a staffing agency like People Plus? Many people think you have to have a full-time job to get medical, dental, vacation, and more. In fact, today's staffing firms provide just as many benefits as any employer. Let's look at some of the typical benefits of a firm like People Plus.
Typical Benefits When Working with a Staffing Agency
Did you know the Affordable Care Act requires any staffing agency with more than 50-employees to offer health insurance? You must work at least 30-hours a week or at least 130-hours in a calendar month to receive these benefits. But it's important to know that you won't receive benefits from the employer you're working for, who is contracting with the staffing agency for your time. Instead, agencies like People Plus offer many of the same types of benefits that a full-time employer does. This includes:
Health insurance
Dental insurance
Vision insurance
Vacation and holiday accrual
This is a huge benefit for contractors that work with staffing agencies. Especially when you consider that contractors usually make more money than their full-time counterparts. That, coupled with these benefit safety nets make for a lucrative, attractive package that many people consider over traditional work.
People Plus also offers several other benefits that we know our teams find highly motivating. For example, many roles offer bonus incentives to help increase the money you receive. Of course, there is no fee for your job placement, either. People Plus has a wide array of positions open and since employers pay our fees, our service is completely free to our contractors.
Like any other employer, we know how important rewards are to motivating our employees. That's why we offer an employer performance recognition program to help you stand out from your peers. Our computer training is also free, which could help you find a better job.
Is working with a staffing agency like People Plus right for you?
There are all kinds of benefits for working with firms like ours, both for the candidate and the employers we serve. We have extensive networks and strong relationships with top employers. Many of our clients (i.e., the employers we serve) have been with us for years. This kind of client retention should tell you something positive about the quality of your service.
The team at People Plus works hard to represent our candidates to these companies with the ultimate goal of helping people further their careers, make more money, and get back to work in a better environment. How can we help you today? Talk with our team about your skills and your resume. We can put you to work.