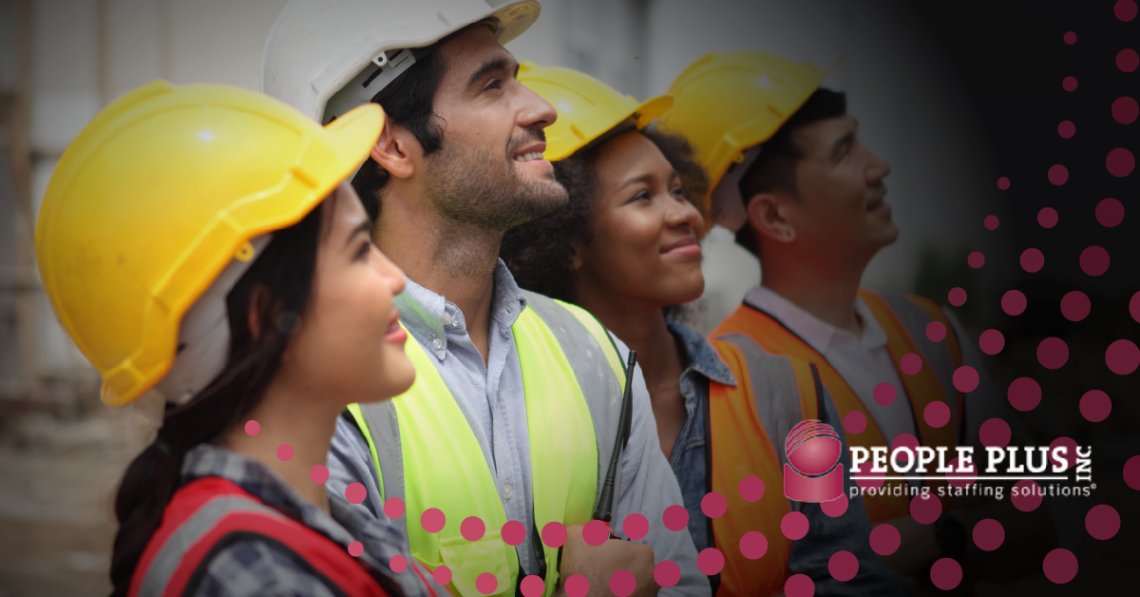 Why You Should Consider a LOCAL Staffing Firm for Your Next Job Search
Sometimes local is best. Every holiday season you probably see advertisements saying "shop local." You know the Mom and Pop restaurant around the corner serves the best food. No one knows the best places to visit in your area like someone who lives there. Local is better. This adage is even true when you're choosing a staffing agency. Having a recruiting firm in your corner that knows the region gives you a leg up over competitors who don't understand the unique nuances of your market. But that's not all. Here's why a local staffing agency is better and how PeoplePlus can give you a competitive advantage.
Benefits of Working with a Local Staffing Agency
When you're choosing a staffing agency partner, you have a big decision to make between a national or a more regional firm. Both types of firms offer benefits, particularly if they are focused on a specific industry where you need to draw talent. However, a local staffing agency offers some big benefits that a national company simply can't compete with. For example:
Lowered costs. Anytime you can pull from a local resource, you can cut costs. National firms may spend higher amounts on marketing and promotion but a local firm can use more community-based advertising that's more cost-effective. Local firms can leverage local networking contacts within the area to give you more bang for the buck than a national firm.

Quicker response. A local firm knows the market. They know what companies have bad work environments and employees who want to leave. They know where the layoffs are happening and what other employment trends are affecting the labor pool. This all means they can reduce your time to hire by acting quickly when your staffing need arises. Local firms respond more quickly if you have a customer service-related need, too. With a big national firm, you may be a small fish in their big pond. With a local staffing agency, your business is appreciated and supported quickly and efficiently. You can get to know a local staffing firm in a way that you simply can't if the company isn't located near your business.
Personalized service. A local staffing agency, simply because it's smaller, may be more willing to customize its approach. This kind of personalization rarely exists in a national company. National companies typically deal with enterprise or mid-market clients so they must streamline operations in a way that establishes standardized approaches for every client. While a local company has typical workflows that keep them efficient in their work, they can afford to treat your business as an individual client and give you the kind of customer service and individualized attention you deserve.
Want to Learn More About Partnering with a LOCAL Staffing Agency?
PeoplePlus is a local staffing company devoted to providing you with all of these differences—and more. We have five local offices in Kentucky and no one knows these markets like our team. Call on us today.